How to Choose Outdoor Waterproof Portable Bluetooth Speaker

May 18,2022


MiBA
How can outdoor life be accompanied by music? Whether it is a gathering with friends, music needs music to drive emotions, and a person's quiet outdoor daze will be more emotional with a music company. There are actually very few Bluetooth speakers suitable for outdoor waterproof, Miba MS063 outdoor waterproof Bluetooth speaker IPX7 waterproof, with structure waterproof, dustproof, shockproof.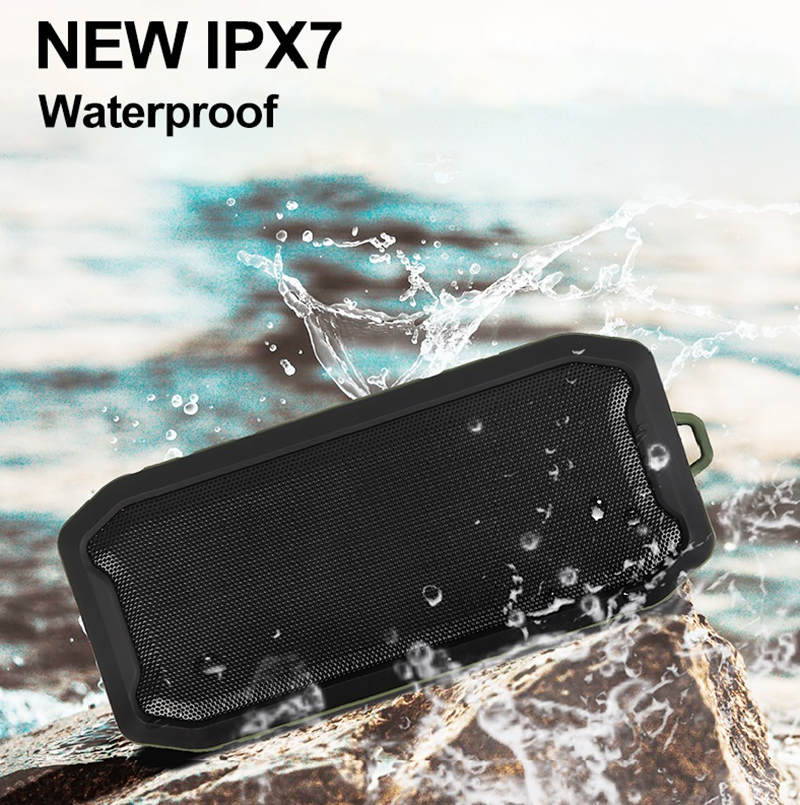 MS063 outdoor waterproof Bluetooth speaker, Cool design, Military-grade heavy craft, High quality.Amazing sound effect 5W speaker driver.IPX7 Waterproof supports TWS connection, enjoy stereo great sound everywhere.
The speaker is made of ABS and silicone as a whole, which is resistant to cold, heat, and corrosion when used outdoors. In addition to the +/- buttons at the textile mesh, the speaker has a switch button located in the silicone part. The silicone seal under the power button is used for speaker waterproofing. After opening, you can see three holes, namely the AUX audio interface, the TYPE-C charging port, and the TF card slot. Covered with a silicone seal, the speaker is IPX7 waterproof.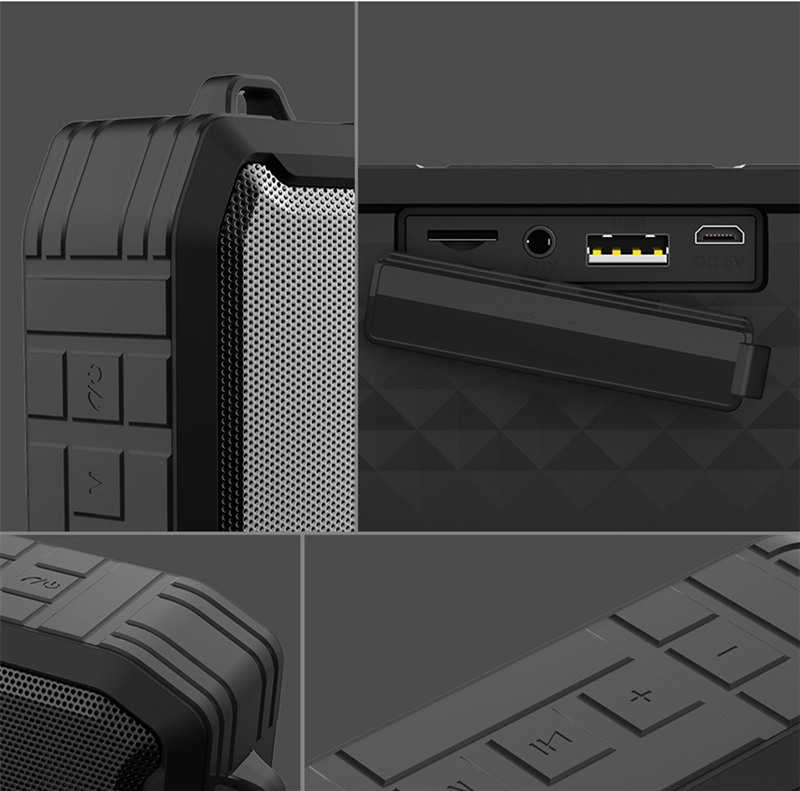 In general, the appearance of this MS063 outdoor Bluetooth speaker is very comfortable, and it is suitable for outdoor use from the material to the hand. There are three modes of Bluetooth, TF card, and AUX audio line input, which are suitable for various environments. Bi-metallic diaphragm design brings more power. The sound quality and sound experience are very good. Vocal detail, rhythm, and bass are all very good. It has an IPX7 waterproof rating, suitable for camping and outdoor use. 8 hours of long battery life, suitable for music appreciation in the natural environment. More fun to come.