Bluetooth Speaker Factory: Introduction to Bluetooth Speakers

Jul 12,2022


MiBA
A Bluetooth speaker is a speaker that relies on the Bluetooth transmission protocol for information transmission. It does not need to be connected with a data cable or an audio cable. In other words, it is a wireless speaker, but the premise of using it is that the device that provides audio also has a Bluetooth function, such as the mobile phones we usually use. And the computer depends on whether it has a Bluetooth module, and more importantly, it can connect with Bluetooth when playing music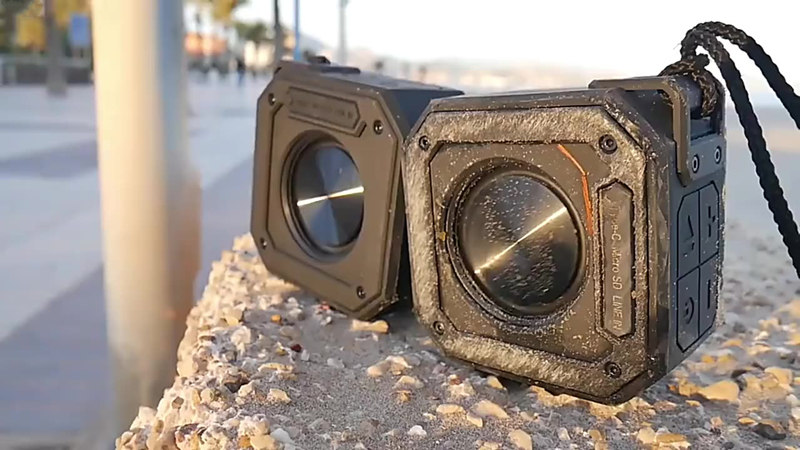 At present, Bluetooth speakers are mainly portable speakers, which are generally small and portable in appearance. Bluetooth speaker technology is gradually valued and accepted by consumers because of its convenient features. The common Bluetooth speakers on the market are mostly mono speakers (single speaker units). ), some multi-channel speakers (two or more speaker units) with excellent sound quality also came into being.
Bluetooth speakers are the application of Bluetooth technology to traditional digital and multimedia speakers, allowing users to avoid annoying wires and listen to music in multiple ways. Since the advent of Bluetooth speakers, with the development of smart terminals, they have received widespread attention from users of mobile phones and tablets. Bluetooth technology makes wireless speakers possible. Various well-known brands have launched a variety of "Bluetooth speakers" of different shapes. Consumers spend tens of dollars to several thousand dollars. A super stylish and convenient Bluetooth speaker.
Bluetooth is a low-cost, high-capacity short-range wireless communication specification. A Bluetooth laptop is a laptop with Bluetooth wireless communication function. The name Bluetooth also has a legend. In the 10th century AD, when the Nordic princes were fighting for hegemony, the king of Denmark stepped forward. With his unremitting efforts, the bloody battle stopped, and the parties came to the negotiating table. Through communication, the princes lifted their past suspicions and became friends. Because the king of Denmark loves to eat blue plums and his teeth are dyed blue, he is called the king of Bluetooth, so Bluetooth has become synonymous with communication. A thousand years later, when a new wireless communication specification is introduced, people use the name Bluetooth again.
In 1995, Ericsson first proposed the concept of Bluetooth. The Bluetooth specification works in the microwave frequency band, the transmission rate is 1M bytes per second, and the maximum transmission distance is 10 meters. By increasing the transmission power, it can reach 100 meters. Bluetooth technology is open globally and has good compatibility worldwide. The whole world can be connected via a low-cost invisible Bluetooth network.
Bluetooth technology is not only used in computers. Many electronic devices such as mobile phones, digital cameras, video cameras, printers, fax machines, household appliances, etc. can use Bluetooth technology to achieve wireless connection without trailing (connecting wires). With the popularity of Bluetooth technology, Home improvement no longer has to worry about the wiring of electrical appliances; when using home appliances, you don't have to worry about many remote controls, mobile phones, or car keys; you can get the company's work arrangements and photos of relatives at home anytime, anywhere; Standing in line, passing by near the payment point, it can be done easily without entering the door... The wide application of Bluetooth technology will make our life extremely easy.
Although there are many advantages, because the Bluetooth transmission protocol, like other 2.4G devices, shares the signals of this frequency band, it is inevitable that the signals will interfere with each other. In addition, the Bluetooth protocol is not a free technology. Any manufacturer using this technology must pay a patent fee to the organization, and this part of the fee will also be reflected in the cost. The annual price of Bluetooth audio equipment is still higher than normal products.