Miba Bluetooth Speaker Manufacturer's New Waterproof Bluetooth Speaker Helps you to Enjoy the Outdoors

Jul 14,2022


MiBA
The beginning of July is just in time for summer. There is a craze for outdoor camping all over the world. Office workers take advantage of their spare weekends to bring portable Bluetooth speakers and start a comfortable and comfortable outdoor trip accompanied by a melodious and beautiful melody. However, in outdoor scenes, the performance of traditional Bluetooth speakers is often unsatisfactory. Problems such as weak protection, poor listening effect, and short battery life occur frequently, which greatly affects people's external environment. activity experience.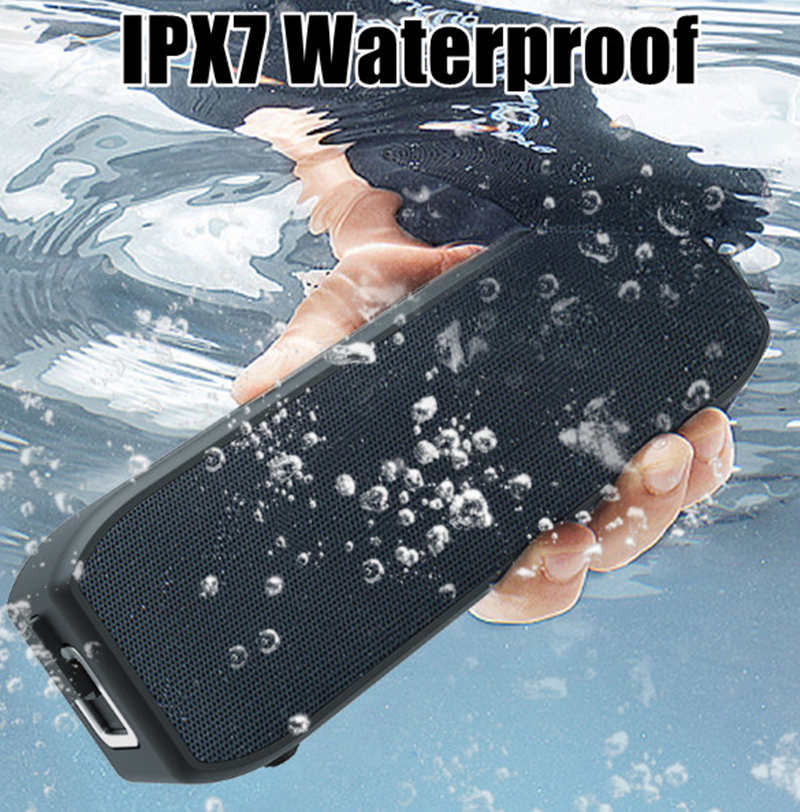 Combined with the needs of outdoor enthusiasts, Miba's R&D team has carefully created a portable waterproof after hundreds of days of R&D and designed a Bluetooth speaker. This Bluetooth speaker brings together many advantages such as IPX7-level professional waterproofing, built-in EQ DSP sound effect technology, support for TF card playback, 20-hour battery life, etc. High-quality and high-quality outside life.
Waterproof and dustproof, a versatile speaker for traveling
For outdoor equipment, the IPX rating is always a topic that cannot be avoided. Since its establishment, this international general waterproof level certification system has been widely used in outdoor, diving, smart wear, and many other fields. It is a general technical indicator for measuring the waterproof level of products.

Miba is a smart Bluetooth speaker specially designed for outdoor activities. Its waterproof level reaches IPX7, which is the second top level in the international industrial standard waterproof level. Under this standard, Miba MS148 can be easily placed in a place with a depth of 10 meter, even if it is soaked for 30 minutes, it will not affect the normal use at all, and the excellent waterproof ability is enough to open an underwater concert.
In outdoor activities, it is inevitable to travel through the water and encounter abnormal weather. Conventional Bluetooth speakers are often difficult to operate safely in the harsh environment of high humidity or dusty sand. Reluctance to use them will even accelerate the loss of internal components. The emergence of Miba MS148 Bluetooth speakers effectively solves the problem of outdoor enthusiasts. this pain point. With the excellent waterproof and dustproof performance of the Miba MS148 Bluetooth speaker, users can listen to pleasant musical notes without fear of the outside world, and integrate into the music carnival.
Shocking bass, the rhythm master of the music party
As we all know, dynamic music is an indispensable soul element in outdoor parties. Although some Bluetooth speakers can reach the corresponding outdoor waterproof level, it does not mean that they have the sound quality to control a wide sound field. On the contrary, the dazzling performance of the Miba Bluetooth speaker is not limited to the waterproof performance, its surging bass is also shocking.

In a wide area, the loudness and clarity of the sound produced by the Bluetooth speaker are greatly reduced due to the lack of echo effect. Taking into account the harsh sound transmission environment outside, the design team of the MS148 Bluetooth speaker has repeatedly polished the acoustic technology and successfully created a set of intelligent solutions. Starting from the sound mechanism of the Bluetooth speaker, the drive unit, audio chip acoustic algorithm, and other three elements are optimized and upgraded. On the driver unit, the custom-made dual drivers of the Miba Bluetooth speaker produce a huge stereo sound of 20W. A digital signal processor with dynamic range control ensures distortion-free high volumes and rich bass at low levels. The toe point is strong and powerful, with a sense of energy.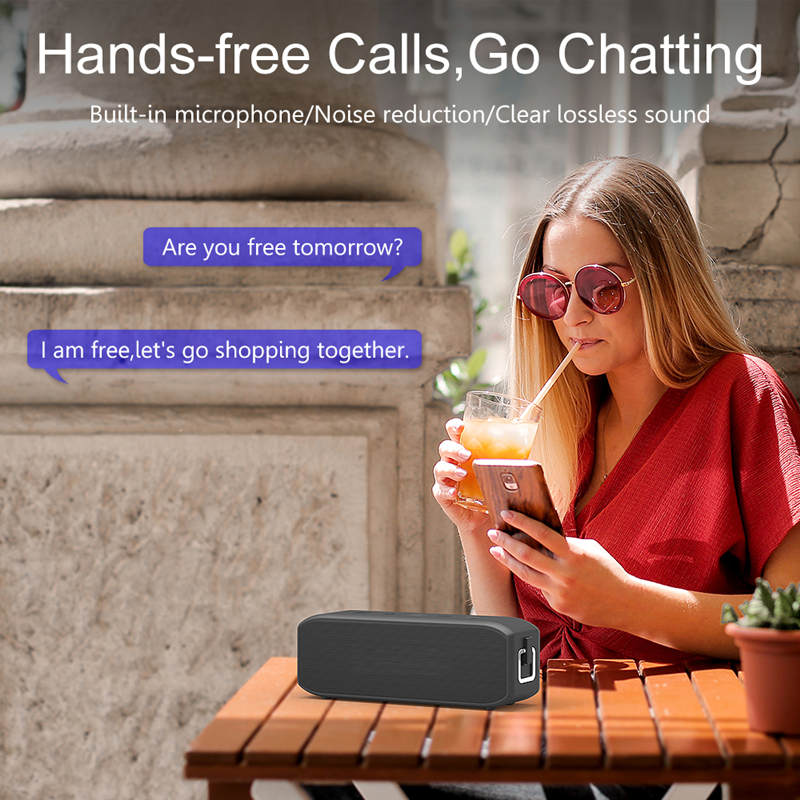 Miba professionally customizes precise algorithms for the chip, enhances the compressed sound source, achieves the effect of dual speakers, and doubles the shock! At the outdoor music party, you only need a Miba Bluetooth speaker, you can easily become a master of rhythm and turn the audience. Powerful battery life for easy play
Compared with indoor scenes, the outdoor environment lacks the conditions for sustainable charging, which requires higher battery life for electronic devices. It is true that there are many Bluetooth speakers with long battery life on the market, but most of them are bulky and difficult to carry, which is not in line with the concept of light travel outside.

On the premise of ensuring the portability of the product, the Miba Bluetooth speaker has a built-in 2400mAh high-capacity lithium battery, and with the adjustment of the product's low power consumption, the battery life can reach about 20 hours, and it can be quickly charged in 3 hours. If the average duration of each song is 4 minutes, the Miba Bluetooth speaker can play about 380 songs continuously, which is worry-free for indoor parties and all-nighters in the wild. At the same time, the excellent battery life of Miba Bluetooth speakers can enhance the user's playing e